A while ago I photographed a product for the first time. And I was quite frustrated during the process because I couldn't get things completely right in camera right away. I never shot products for someone's shop or a website so this was a trial and error method. My amazing friend, Melissa Cook of CraftsbyCook, makes and sells these beautiful Italian wine bottles that I wanted to take photos of.
My troubles were mainly the small space to work in and complete laziness that made everything much more challenging. You wonder why laziness? Well, I was too lazy to build a bigger light box. The one I had, was too small for a bottle to fit in and I wanted to start taking photos, not to build a light box; a quite stupid mistake.
The main issue was the light even though I used the off camera flash that bounced off the ceiling and two filling lights, one on each side of the product. I avoided hard shadows that way but the white balance was totally off since I had different lights. I knew from the start that I will need a seamless white background so I used a big white cardboard.
Anyway, in this trial and error process, I've learned a few things that will help me take better photos next time:
Light is the most important element. You need to avoid harsh shadows and to do that, you need proper light. Learn from my mistakes, build a light box.
Tripod would be pretty useful but I did not have enough space to set it up.
I tried black background but it did not work so well.
Shooting bottles is easier than shooting a purse because different angles work better with a bottle. I know, this is a random thought. : )
Although you need a picture of the entire product, I found shooting details much more interesting. It is also important to show as much detail as possible.
You need to keep post-processing simple; you cannot go crazy with editing. The photo has to represent the product accurately. No healing, changing tones, removing imperfections, etc.
Do yourself a favor and Google "product photography techniques" before you start. I haven't and I've missed this article with a great tip on setting up the light when photographing a product.
Wipe off your product. Make it shiny.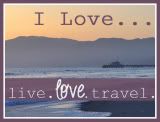 Pin It
CraftsbyCooks
is a lovely Etsy shop that has authentic Italian wine bottles which glow once you switch the light on! Yes, Melissa's crafty husband inserted cordless LED lights into the bottle and created a small hardwood stand that not only hides the battery pack and holds the bottle in place but also protects your furniture. As you can see, they thought of every detail so they added tiny cork stands to protect the furniture.
Now, not only they were so wonderful to let me play with their pretty bottles but they are also giving away a bottle of choice from their shop to one of my readers!
"Beautiful Italian wine bottle light with handmade wooden base. This light has a strand of 20 LED lights in the bottle which is powered by a battery pack built into the wooden base. There are no exposed wires to worry about with this light. The lights in this bottle do not get hot like regular Christmas light strands and will last up to 10,000 hours. The battery pack holds 3 AA batteries and will last up to 48 hours before the lights start to dim."
The rules are simple:
Visit CraftsbyCook and check out their bottles and come back here and leave a comment telling me which bottle you'd like to get. If you win, you will receive that bottle.

To earn another entry: blog about this little giveaway and come back to leave a comment under this post. Leave the link to your post where you mentioned the giveaway in your comment. That will be your second entry.
The giveaway closes Thursday morning my time (EST+6) when I will select a random winner.
Good luck everyone!