While I generally avoid creating the lens flare (also known as sun spots) by shooting directly into the Sun, I like to add it in Adobe Photoshop. However, today I'll show you another  way to use the lens flare filter. Instead of adding a visible flare, I will use it to create a new brush that will lighten a part of a photo and add visual interest. I took the photo below in 2010. Back then I decided to add some lens flare to it; I will use the same photo today to add the flare again, just in a more subtle way.
By the way, don't you love going back to your old photos just to see how much you've progressed and learned over the time? Although I am not proud of the way I enhanced this image back then, I am proud of the fact that I kept learning and growing as a photographer and photo editor.
After I opened the original image and edited it by using improved editing techniques (above), I realized I need to lighten the central part where my main subject was. I decided to use a white brush and to overlay its layer to lighten the spot. However, I soon realized that not every brush will work. As you can see in the image below, if you choose a round brush or shape, or any other well-defined brush, the borders will be too obvious and it won't look natural.
At that point it crossed my mind that I could use the lens flare to create a brush and then use that brush to lighten the part I wanted. Creating a brush in Photoshop is not a problem at all. Please, check out this post to see a step-by-step tutorial. I recommend starting with a black background to see the flare clearly.
To create a brush out of the lens flare filter, you need to do following:
1. Open a new document with black background.
2. Go to Filter > Render > Lens Flare and select the flare you like the best. Make sure your foreground color is set to white.
3. Create a flare with one mouse click.
4. Invert the image by pressing Command(PC: CTRL) and I. That will invert your background to white and your flare to gray/ red/ blue.
5. You need a black and white image to create a brush. To do that go to Image > Adjustments > Black & White.
6.  Now, you can create a brush by going to Edit > Define Brush Preset. Again, see the How to Create a Brush for detailed info on this process.
7. You can use your flare brush now by selecting it from the brush menu.
8. I added a new layer to the photo and painted a white flare over the part of the photo that I wanted lighter.
9. After that, I changed the blending mode to Overlay and that's it!
The result:
Sharing with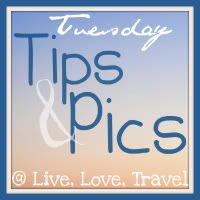 As you can see, unlike the round brush that shows borders, the flare brush looks more natural and at the same time brings attention to the part of the photo I wanted in the first place.