Have you ever gone on a vacation or trip and faced stunning architecture, amazing nature, or surreal landscapes? Then you snapped a photo hoping to impress your family, friends, and coworkers or to share the moment and memory with people you hold dear? However, the moment you opened the image on your computer you were disappointed because the photo did not represent what you hoped to capture. Instead, it turned out dull and nothing like what you had hoped. The sky is gray, clouds are gone, and colors are faded. It doesn't have to be like that.
That's not what I saw!
The reason your photos are not what you had hoped for is pretty simple: our camera does not capture the scene the same way our eyes see it. If you simply point your camera in the direction of an attractive scene, you will not get what you're hoping for. Our cameras never capture exactly what we see and our images never match what we saw unless we take the time to adjust camera settings. You need to know your camera and you need to be able to apply your technical knowledge to capture the shot the way you see it.
Capturing Feelings
I took the image above in Venice, Italy on a dull December afternoon. That day in Venice was dull, very cold, a bit foggy, and just not so nice. However, I felt great because I was spending a week day with my husband in my favorite city in the world. We found a lovely place to have lunch at; we also stopped at a few cafés to have a coffee, snack or a spritz and we visited museums. And the most important, the city was deserted as tourists don't typically visit Venice on a week day during cold and windy December. I snapped this image as we walked back to catch the water bus (Vaporetto) to get back to the main square. When I opened it today, a couple of months later, it did not show how I felt when I took it and I was quite disappointed.
Is there a way to fix it?
On a family vacation or a romantic trip, we usually do not have time to play with our camera's settings. Adjusting settings can take time and we generally want to spend as much time as possible with our family or friends. If you have small kids, photographing becomes even more challenging. We snap pictures and hope for the best. So, if you haven't captured not only the place you saw, but also the way you felt when you captured it, you should not feel frustrated, there is a way to fix that. In my post How To Take a Photo of the Sun? I've explained how to fix underexposed or overexposed sky which is one of main reasons for dull photos. I will apply that technique here. Please, read that post for detailed step-by-step tutorial.
So, let's recap how to fix the sky in Adobe Photoshop: 
1. Open the image in Camera Raw and fix the foreground. Then open the image as an Object, not Image. As soon as you press the SHIFT on your keyboard, the Open Image button will change into Open Object. So, that's pretty easy.
2. Now, right-click to create a New Smart Object via Copy to duplicate the layer. I told you why you should not simply duplicate the layer in  How To Take a Photo of the Sun?
3. Double click the smart icon on the new layer to open that new layer in Camera Raw. Once the image opens in Camera Raw, decrease the exposure until your sky looks just right. Re-open the image in Photoshop once you're happy with the overall look of your sky.
4. Create a layer mask for the top layer by pressing ALT-layer mask icon at the bottom of layers window. The mask needs to be black.
5. Press the letter D on your keyboard. Your foreground and background color will turn black/ white. Set foreground color to white. If it is set to black, you can simply press the letter X on your keyboard to switch foreground and background colors.
 D = foreground and background colors turn black/ white.
 X= switches background and foreground colors.
Pick a soft brush to paint your sky. Remember, if your layer mask is black, the brush color needs to be white to reveal the mask. If you paint area that you do not want to paint (darken), all you have to do is to change the paint brush color to black (press letter X), and paint back to hide the darker area.
Black layer mask + white brush = reveals the layer underneath.
Black layer mask + black brush = hides the layer underneath.
6. Now that we've fixed the sky, let's merge layers  by pressing CTRL+SHIFT+E or going to Layers>Merge Visible.
7. Duplicate the layer by CTRL+J. This is simply because I never work on the background layer. It's easier to delete a layer if I don't like something than going back to the history.
8. What I did next, I went to Image > Adjustments and increased the exposure of the image until the image looked right. Since both, the sky and ground were pretty much underexposed, it was safe to fix the exposure of the entire image. I did not risk overexposing the sky at this point.
9. I ran Pioneer Woman's Boost action at 50% opacity before I enhanced the water.
10. To enhance the water, I added a new layer to the image and used a color picker to pick a soft blue/grayish color that already existed in the water.
11. I picked a soft brush and painted over the water.
12. I decreased the layer's opacity to 80% and changed the blending option to Soft Light.
Here's the result!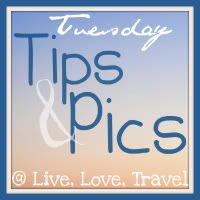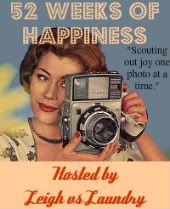 Pin It
It took me a few minutes to fix this image to match what I saw that day in Venice and to express what I actually felt. So, it is possible to fix images you snapped in a rush. 
Now, tell me – how do you deal with images that do not represent what you saw at the moment you captured it?