Category Archives:
Posing
When we talk about photography triangle, we mainly refer to the exposure triangle: ISO, Aperture, and Shutter Speed. However, a triangle plays an important role in photography composition, too. I wrote about the Golden Triangle Rule here and this post will focus more on triangles in photography. Triangles are used in architecture, art and design and photography is not an exception at all. The shape of triangle enhances the order of items grouped together and draws the eye to towards the subject. In architecture, it also enforces the stability and strength of a construction. In photography, triangles boost the composition.
March turned out to be a very slow blogging month and let me warn you – next couple of months will be even slower. Not that things in the offline life are that slow, they are quite fast-paced and life changing but I don't want to burden you with my offline stories.
Anyway, I miss being around here in the blogosphere and interacting with dear bloggers.  When it comes to photography, I am currently focusing on learning everything I can about posing people. If photography is an art, posing people is an artistic skill that takes some serious learning.
I've spent a couple of weekends learning from portrait and posing masters: Sue Bryce and Bambi Cantrell. What have I learned? A lot. I can tell you that my knowledge has increased so much that now I am not very proud of most of photos I took in the past. I always paid attention to poses but it took me six days with these two brilliant photographers at creativeLive.com to learn how much I have yet to learn. I wrote about creativeLive awesomeness at My Weekend With creativeLive and Taking Pictures of Toddlers.
The best way to learn how to pose people is  by doing it. So, here's several photos I took last week and five different poses I used. The common thing about these portraits is that I tried to get things done right in the camera and to reduce the editing process. The benefit of posing your clients correctly is that photos look better right away and you don't have a need to spend hours on editing. I spent a couple of minutes on editing each of these photos and I was able to deliver photos the same day. How awesome is that?
Pose 1: Shoot from above. This pose works really well for curvy girls. It also emphasizes eyes.
Pose Two and Three: Pay attention to her arms and hands. Use arms to cover parts you want to hide and use hands to bring attention to parts you want to emphasize. Make sure her fingers are curved and relaxed and that her hand is placed in a way that looks natural. It's all in hands! Always double check her hands.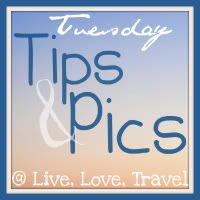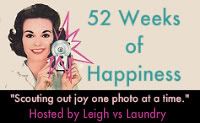 Pose Four: Bring one leg to the front to create a curve. Some photographers avoid shooting straight on believing it makes people look bigger. It's true a person will look bigger if you shoot him or her straight on. But if you bring one leg to the front that will create an attractive feminine curve. This pose works excellent with any woman.
Additionally, place one hand high on her waist to create an illusion of a smaller waist (waist can never be too small, right?) and make sure the other hand is placed asymmetrically down.
Pose Five: Arch her back to create a curve. Pose Five is basically same as our Pose Four: notice that arms and hands are in same places. This pose works great with any woman too.
So, what else to keep in mind when posing people? 
1. Unless your client is a model, she does not know what to do in front of the camera. You need to show your client how to pose and what to do.
2. In order to show her where/ how to place her arms, hands, legs, and everything else, you need to know what you want your photo to look like (and even more importantly - what your client wants!). For instance, I wanted to tell a story of a hot teacher with the Pose #2 (above). However, I did not want to show off her breast. I decided to use her arm to cover her breasts to avoid "I tried too hard" look which could end up looking sort of cheap. The photo on the right (Pose #3 above) is telling a story of a next-door girl who is proud of herself but is not trying too hard to tell that.  Does that make sense?
3. Whatever you do, minimize editing and never change your clients shape/ look unless they ask you to. If your clients is a curvy girl, she knows that and she loves her curves so don't try to make her something she's not. Instead, use posing as a tool to capture more flattering angles and parts she likes.
4. There is a flattering pose for anyone, you just have to find it.
Finally, both of these gorgeous backdrops are from Backdrop Outlet and I love them!
How do you tackle posing part of photography and what are your tips?
I am constantly behind with posting my pictures and even though I am giving my best to keep up with it just seems like an impossible task. Well, I'd like to share some maternity pics with you today. It's been almost a month since this session but it's not like you know that. I haven't told you, right? ; ) At the time of the session, Lucy was about 36 weeks pregnant and her photos came out perfect. She had her two little girls with her and her husband joined us at the end of session for a few family snaps.
Maternity photography is pretty challenging because you have to work with expecting mom on finding best angles for a shot. Not every mom is as fit as Lucy. To make the whole thing a bit easier there are some rules and tips on what works well when it comes to posing. This site has great tips that I use all the time! The tip to have your model place her nearest foot forward is a golden one! You should memorize it for yourself and for your models. It does miracles and can have "very dramatic effect. The thigh appears longer and thinner, providing a greater juxtaposition of straight lines vs. the roundness of the belly." Source  You can see I've used this pose in the photo above (the bottom left one).
The following photo depicts five poses I usually start or end the session with.