Hi everyone! I am back! This past month has been quite hectic on my side and I wasn't really able to blog, visit blogs, or comment. I've missed you all so much! Your visits, comments, and emails mean a lot! You wonder what's going on? Well, besides a major life change I/we are going through right now (yuck and yay!), I also traveled a bit (fun!), finished my master's degree (yay!), had flue (yuck!), and finally decided to treat my back pain with shots (not fun!). Of course, I took a few shots too and all of them were in the lovely below-freezing-weather.As I was taking my first shot in the cold weather (the one below), I wondered if the cold weather is going to harm my camera and lenses. I had "taking your camera from a warm house into freezing yard" type of concerns. So, I had to Google my concerns and this is what I found out.
Will moisture condensing from the cold air onto the warm surface of the lens/camera harm it? No. According to New York Institute of Photography "One of the handiest winter photo tips to know: Cold air has low moisture content. There's little or no condensation when you go outside into the cold". However, this becomes a problem when you get back inside since the moisture from the warm air condenses on camera's cold outside and inside surfaces. To protect your equipment, you can let it sit on a windowsill or unheated porch for a few hours to slowly rise to the room temperature or you can use following (handy) trick: before coming back into the house or car, wrap your camera in a plastic bag. That way, the moisture will set on the outside of the bag rather than on your camera.
If it's snowing, you can use some sort of a camera rain sleeve that will protect your camera, like these from Amazon 
Also, keep your camera, lenses, and batteries warm when not shooting. Share your body's warmth with your lovely tech pets: put your equipment under your jacket. Apparently, the cold weather will drain your batteries quickly. To avoid that, keep them in an inner pocket close to your body. Place the battery in your camera only when you're ready to shoot.
Cold weather is not bad at all, right? Let's go shooting now!
Read more at:
http://cameras.about.com/od/troubleshooting/a/Extreme-Winter-Photography.htm
http://cameras.about.com/od/cameratips/a/protect.htm
http://www.nyip.com/ezine/outdoors/coldtemps.html
http://www.brighthub.com/multimedia/photography/articles/12476.aspx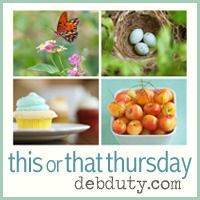 This post contains Amazon affiliate links.