Hello! I don't have any food photography today mainly because I spent a lot of time on the road during the past two weeks. However, that does not have to stop you from showing off your food photography.
Still, I will share a photo tip with you that you could apply in your photography work flow if you use Adobe Photoshop to edit and save your photos. This tip is so simple and yet so effective that you won't believe it.
You know that in order for the color to look same on different monitors you need to calibrate each monitor. Now, if you know that, you know that your blog readers and friends on Facebook, Twitter, and other social media sites, probably do not see your photos the way you see them. In order for everyone to see the photo accurately, everyone would have to calibrate their monitors and that will never happen. So, what can you do to improve the chances of other people seeing your photo (more) accurately? There is something you can do using Adobe Photoshop.
Saving Images for Web
Once you are done with photo editing and you are ready to save your photo, go to File > Save for Web and Devices > and once the window pops up, make sure you have Internet Standard RGB selected under color management (the yellow arrow on the right).
If you pay attention to the top of the screen (the yellow arrow at the top) , you will notice that you are currently seeing the Optimized version, if you click on the Original, you will notice the color difference. By saving your photo this way, you are changing the current color management to internet standard color management that will show your photos more accurately online.
The smaller photo below shows you that a simple PNG saved without color management does not protect highlights and shadows well. If you look closer, colors in the smaller photo are not preserved well as they are in the bigger photo (below).
By saving the image for web use, you will improve chances of your photo being shown more accurately on different computer across the Web.
Interested in where this photo was taken? It was taken from the tallest building in America, from the Willis (former Sears) Tower in Chicago. If you (just like me) cannot get used to not calling it the Sears Tower, than you might want to know why the building changed its name. It turns out that the leasing contract gives the right to the main tenant to change the name. Since the main tenant in the building is a British company called Willis Group, the company decided to change the tower name to Willis.
Family Holiday Photos Crestview Destin Ft. Walton Beach Florida

PNG saved for Web
Linking up to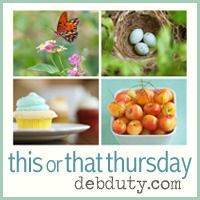 It's Time to Join Food Photography Challenge!
Please, feel welcome to link your food and beverages shots to Food Photography. The rules are simple:
1. Make your photograph about food or beverages.
2. Tell us about that photograph: share a photo tip, recipe, or a story behind it.
3. Submit the URL to your food photo post or a specific Flickr image, NOT your home page or album URL.
4. Please, include a link back to my blog in your post or Flickr image description. You can grab the button below or use a text link. Note: Linked photos without the backlink will be removed.
5. Visit bloggers on your left and your right and leave some comment love.